WASHINGTON, DC | Sissy Yates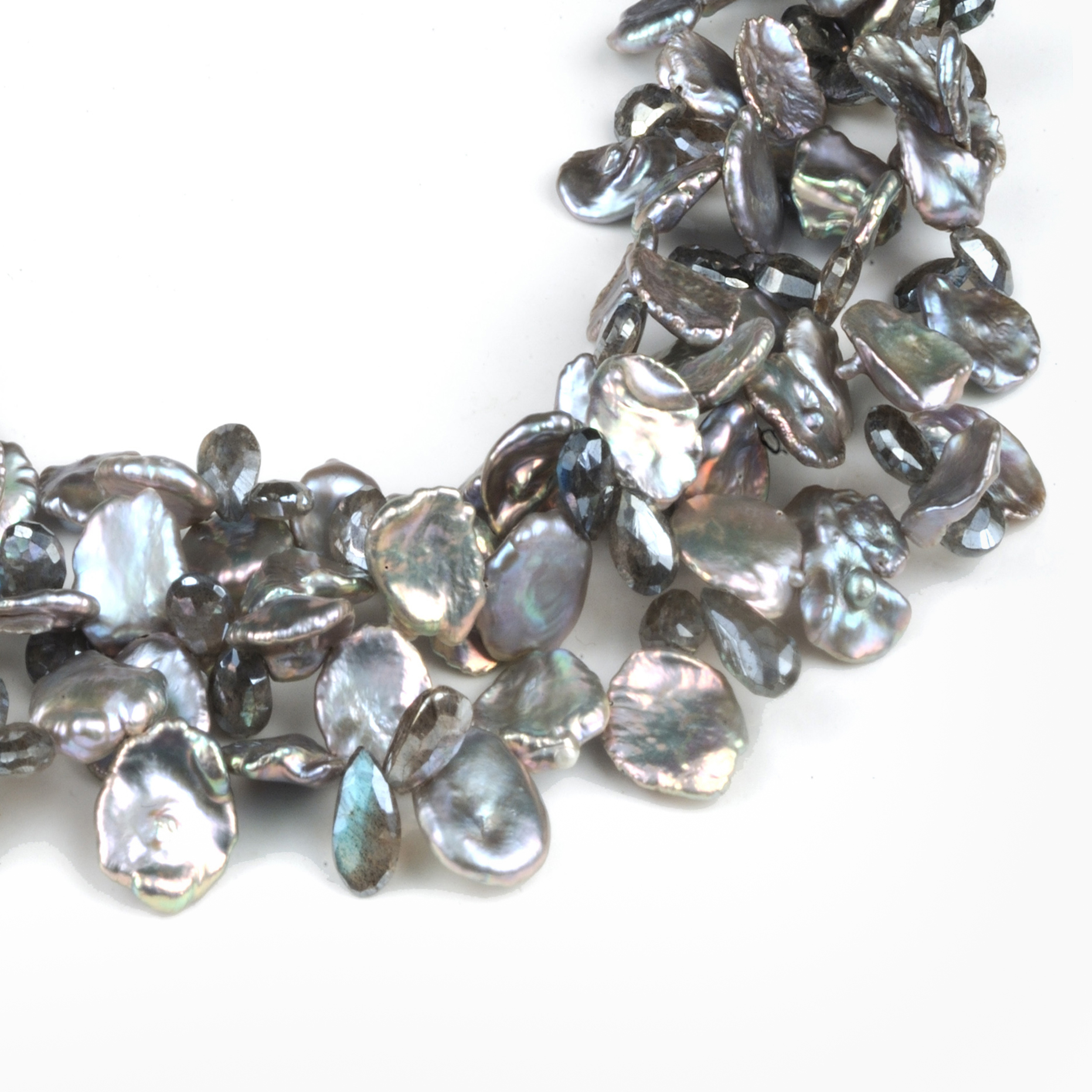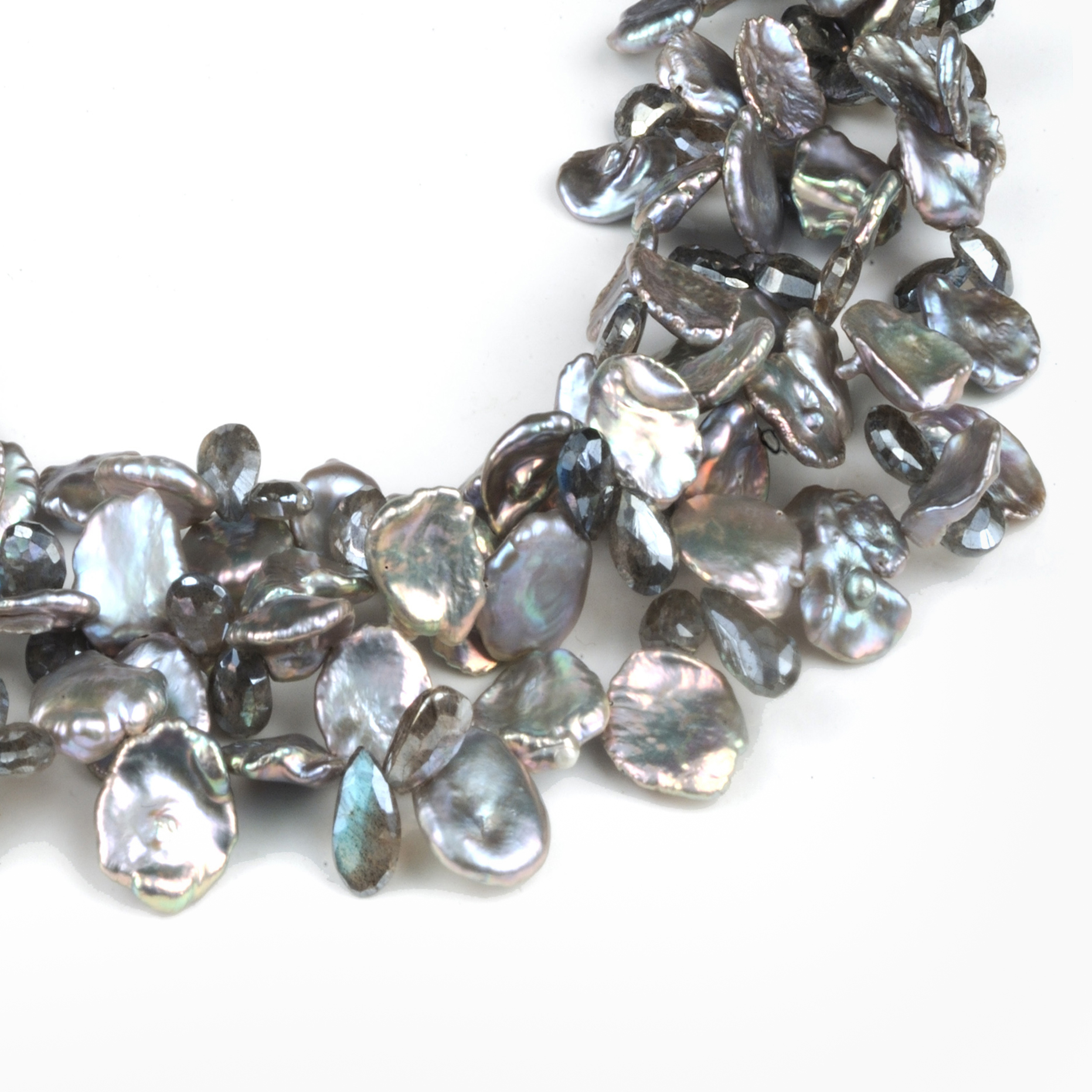 sold out
WASHINGTON, DC | Sissy Yates
Price includes US shipping
Silver Calliope
Freshwater pearls and mystic labradorite
17"L
This stunning necklace features four strands of silver, freshwater pearls accented with mystic labradorite stones. The shortest strand on the necklace is 17" and it closes with a sterling silver toggle clasp.
Archived item no longer for sale
Sissy Yates
ARTIST STATEMENT
The Sissy Yates Designs Collection features fine gemstone jewelry whose graceful forms speak to women of their connection with each other as well as to the natural world's splendor and power. Inspired by nature's infinite virtues and variety, these exquisitely realized designs link a woman's inner loveliness and the zest she brings to her outer life. We conceived our designs from inspirations discovered during travel and wonder across the wild natural world, distilling in each of them a timeless and unifying style.