HAWAI'I | Kay Lynne Sattler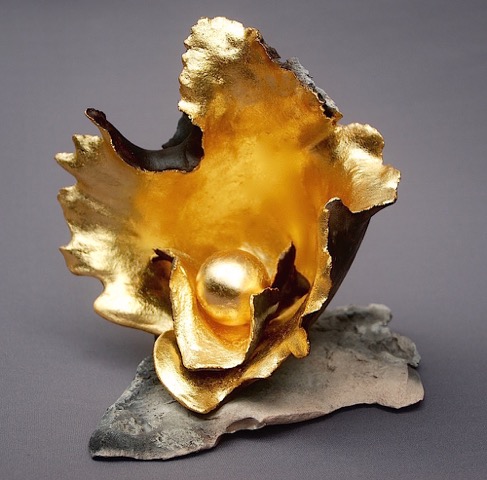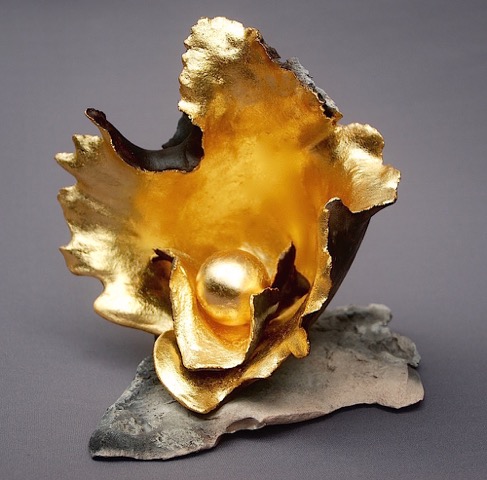 sold out
HAWAI'I | Kay Lynne Sattler
Price includes US shipping
Born of Fire
~ from the fire, returned to fire, set free to tell it's story
Hand coiled, pit fired clay, gilt with 23 karat gold leaf
8"L x 8"W x 8"H
Kay Lynne Sattler uniquely unites hand built clay with fire and precious metals to create original works of art of depth and beauty.
Purchase & Support American Craft
Kay Lynne Sattler
ARTIST STATEMENT
Kay Lynne Sattler has established her own artistic expression by combining two techniques to stimulate and inspire one another. The results are dramatic collaborations, establishing relationships between contemporary ceramics and the ancient art of precious metal gilding. Her techniques are a sophisticated balance of intuitive and spontaneous gestures, juxtaposed with the controlled use of precious metals. The self illuminating metal enkindles a primordial source of life that emanates from deep within her clay vessels. The art of Kay Lynne Sattler is primal, pure and precise, evoking the elemental essence of creation. Sattler's work resides in private, public and Royal Collections worldwide.