ALABAMA | Mary Ann Pettway of Gee's Bend Collective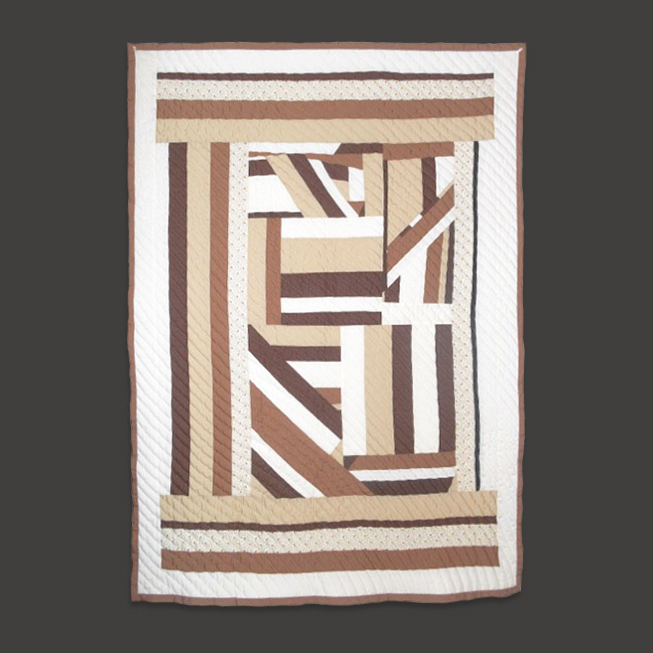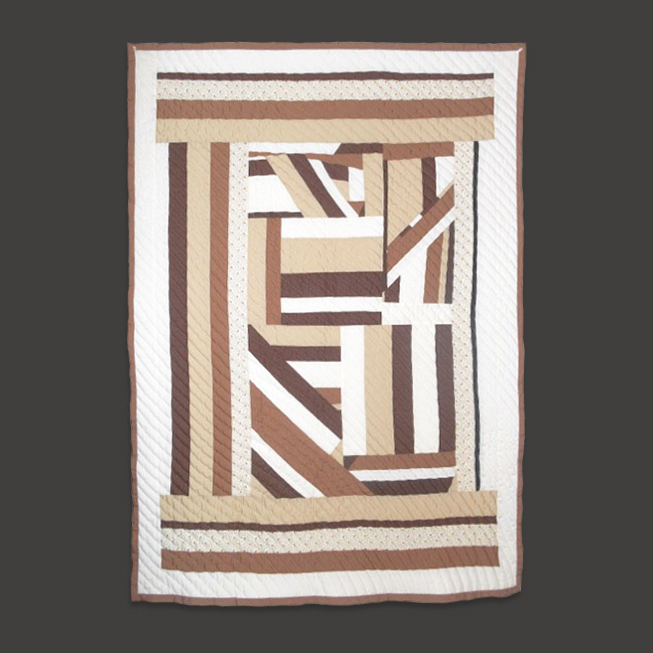 sold out
ALABAMA | Mary Ann Pettway of Gee's Bend Collective
Price includes US shipping
Yes, I Got It
Textiles
52"L x 38"W
This beautiful quilt is entirely hand sewn. It is composed of solid fabrics in tones ranging from white, tan, brown, chocolate and black. There is one patterned fabric which has a tiny floral pattern.
The quilt itself does not follow a preset pattern, but rather is designed by what "the Lord reveals to me in my mind when I begin the quilt." While some of the fabrics may be leftover from other quilts, Mary Ann never repeats a design, so every quilt is one-of-a-kind.
Archived Item No longer for sale
Mary Ann Pettway of Gee's Bend Collective
Mary Ann Pettway, manager of the Gee's Bend Quilters Collective, learned to quilt as a young child from her mother. She made her first quilt for the collective in the summer of 2005. The seventh of 12 children, Mary Ann Pettway was born and raised in Gee's Bend, AL.
In 1965, the Civil Rights movement came to Gee's Bend in the guise of Rev. Martin Luther King Jr., and the Freedom Quilting Bee was founded as a way for Gee's Bend women to boost their family incomes. The Gee's Bend Quilters Collective carries on this work by being a showplace and point of sale for the women of Gee's Bend who continue to make these original and world-renowned quilts.
While once remote, the women of Gee's Bend are now the subject of many books. Mary Ann's work has been exhibited in museums, galleries and universities around the world. She was featured in the "Industry" episode of the PBS series, Craft in America.