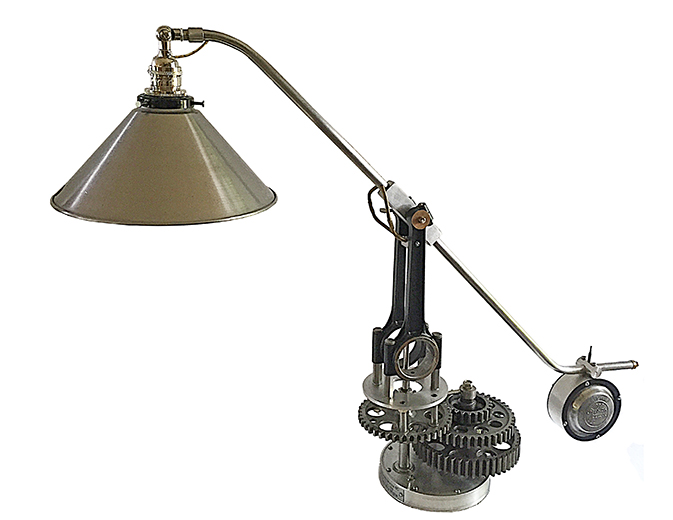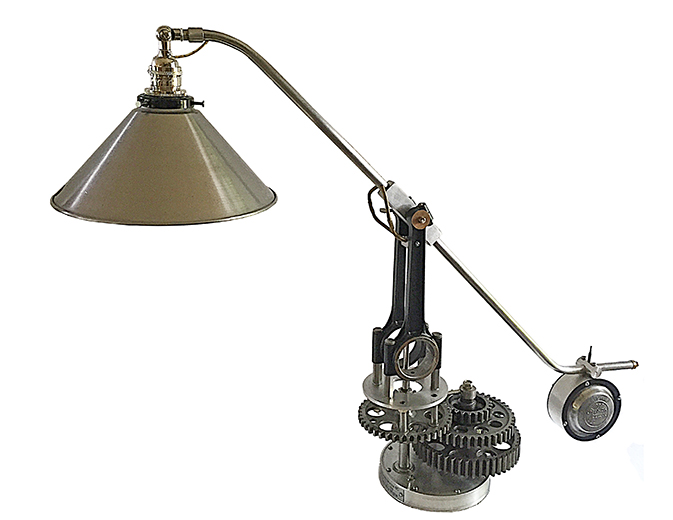 jeffrey jacobson
light machinery
West Cornwall, CT
Recycled parts - many 50 - 100 years old - provide the design and construction basis of my Light Machinery lamps. I have long been involved in antique and classic cars and am continually impressed with the elegance and stye of many of their mechanical components.
Through these lamps I attempt to pay homage to the engineers who developed machinery to meet conflicting requirements of speed, power, strength, lightness, and cost. I feel that much of the due appreciation has been lost over the years. It is time to remind ourselves how good they were.
The process begins with the key part itself that I feel has a unique, intrinsic style. In any cases the mechanical component also has a meaningful history, such as being from a famous pre war race car. I often place the part on my desk or our dining room table to view and considerate it for a week or so until the various design details begin to click into place.
How can I give movement to the lamp? What particular machining challenges shall I face? Are there other, meaningful components that can be included? As I'm able to answer these and other questions the lamp begins to take form in my mind and then - even before the image is fully complete - I can begin cutting metal on the particular portion that is clear. The lamp then begins to grow.